Memorial Day Movie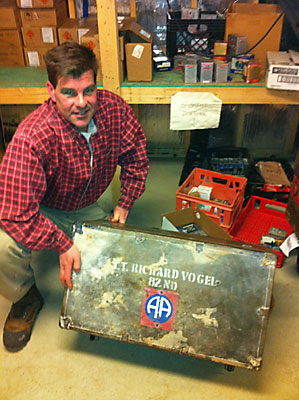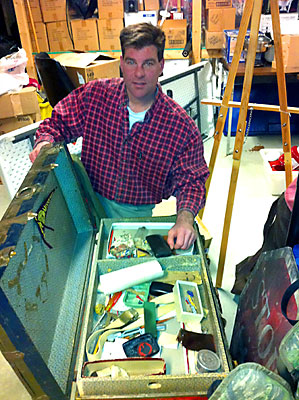 "A Fun Find"
Through the years we've found all sorts of treasures and souvenirs in the garages and barns we've torn down but none were as ... profound or well traveled as the footlocker that collected dust since WWII in the rafters of an old garage.
One afternoon I stumbled upon a footlocker full of pictures, letters, and souvenirs of an infantry soldier who made it all the way through the European Theatre of WWII. This was of particular interest to me as I value the memory of the honorable soldiers who fought. I served in the Infantry of the Red Bull Division and toured the battlefields in Europe twice wishing always to continue paying tribute.
And thus, we're proud to say that Mpls Garage is a catalyst and an investor in the filming of Memorial Day - a major motion picture about a soldiers' sacrifice and trials through the difficulties of combat decisions in WWII and in present day Iraq.
The movie was originally to be filmed as a local film and as it gained in interest the momentum of the story is now worldwide in distribution.
Please see the link if you're interested in learning more: www.memorialdayfilm.com